Masland Carpet and Rugs in San Rafael, CA
The floor you choose to add to your home will be a good representation of your personality and style. It will also play a part in representing your personal style and needs. For example, hardwood in a living room represents richness and warmth. Bold tile in a kitchen provides a sturdy surface for your busy, bustling schedule. Carpet adds a cozy feel to a child's playroom or to your bedroom. It can serve as a soft surface for libraries, studies, sitting rooms or other places you love to lounge in. Carpet is available in many different textures and colors and can be made from a variety of fibers with different pile types. While carpet is suitable for many rooms, it works best in rooms without a lot of moisture or other messes.Nonetheless, we offer the pristine carpet and rug brand Masland, which will perform for years.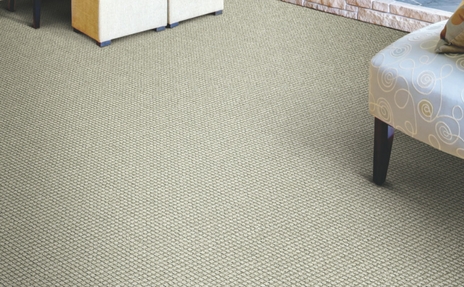 Masland Carpet Styles
Masland has been in the business of creating quality carpets for almost 200 years in the US. They are based in PA and offer original and unique designs. They are also constantly evolving to reach and appeal to their modern customers. These carpets styles are constantly changing to stay on trend with the latest color trends and carpet innovations. The recent Masland carpet and rug collections provide versatile colors, edgy styling, bold patterns, and nature inspired tonal coloration's. If you are looking for an artistic texture to your floor, try the Batik Nylon collection, which is perfect for traditional and contemporary homes. However, if you have a laid back home decor, the Sea Grass Nylon collection works well for casual environments.
Masland Carpets and Rugs are created with the highest quality, and with precision. The Masland goal is to create effective products that will last and be eco-friendly. Masland embraces the principle of having "Sustainable selections and efficient use of raw materials, the conservation of energy, the management of waste, and recycling of materials."
Masland Area Rugs
If you are looking to add a pop of color to your home, or a break from a hardwood floor, a Masland area rug is your solution. The Studio and Infinity IQ Masland rugs provide unique feature to fit your home decor. For instance, the Studio rug collection creates a statement with its hand knotted patterns. This simplistic, yet luxurious carpet is created in India by skilled weavers. With the Masland Studio collection you aren't only getting pops of color, but a piece of art for your floor.
The Masland Infinity IQ collection is created with different home decor styles in mind. This area rug collection offers a variety of colors, patterns, shapes, and sizes. In addition, all styles are covered- Traditional, Transitional, Textural, Organic, and Whimsical.
Masland Carpet and Rug Dealer
At City Carpets Carpet One Floor & Home, we are proud to offer the highest quality carpets and rugs. To learn more about Masland Carpet and Rugs, contact our store today, or visit our showroom in San Rafael, CA.